Has it ever happened to you that you look at a website and think "If only I knew coding & all, I could have kill it in design?"
Lucky for you, that the time when you have to have coding knowledge for web designing is now long behind us!

Today there is multiple software available in the market that lets you unleash your creativity, while they take care of the coding part.
In this article, we'd talk about such designing tools and what are their pros & cons.
But before moving to that, let's just talk about…
Why do you need a web design tool?
So, as we said that if you're a beginner to graphic designing, web designing tools are no less than a blessing for you.
But what about the seasoned designers?
Do they also need web design tools?
Why not? After all, it allows them to be more productive and creative at the same time.
With the collaboration & many other features, they can improve their speed of work and too in an efficient way.
What is the easiest web design software to use?
Though there are multiple design tools available nowadays, and all of them claim to be the best at what they do, and everyone has its own unique USP, below are the design tools that we recommend to you based on our experience & market research.
WIX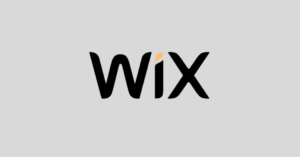 Wix is easily our top pick on the list, and for good reason. 
Its free version is ad-sponsored & has a 500GB space cap. However, in paid version you'll bypass the ads, have a free domain for a year, get 2GB bandwidth, and 3Gb storage space.
It also has 500 design templates to choose from. On top of it, you can tweak, tune, and restyle these templates — image, video backgrounds, animations, social buttons, an integrated site blog, and everything.
Its intuitive design, an abundance of customizations, drag-and-drop functions, and the collection of beautiful straight-out-the-pack templates make it an obvious choice among many experienced as well as novice designers.
WordPress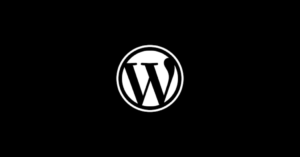 Did you know 40% of all websites run on WordPress?
With a powerful combination of flexibility, power, and ease of use, WordPress is ideal for build & launch content-based websites — thanks to its Content Management System. Therefore, it powers many popular blogs, e-commerce stores, communities, and more.
WordPress.org is a free & open-source that is well documented & supported by an enthusiastic worldwide community. (Please don't confuse WordPress.org with WordPress.com as they are separate and distinct. The latter is a paid-for web builder service.)
Apart from its SEO-friendly structure, drag-and-drop functions, loads of paid & free themes in a few clicks, and protection against security vulnerabilities, its thousands of plugins help you to do virtually anything.
Dreamweaver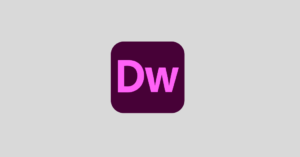 Perhaps one of the most beginner-friendly web design software, Adobe Dreamweaver lets you create mobile-friendly static HTML websites, stand-alone landing pages, or quick HTML docs.
Its drag and drop feature makes creating web pages easy for beginners. For seasoned designers, its features like smart coding, autocomplete, compilers, git support, etc. are a treat.
Syntax-highlighting, automatic code completion, and the ability to collapse &  expand sections of code, are some of the similarities it shares with traditional, text-based Integrated Development Environment (IDE).
But unlike a traditional IDE, its visual interface makes you see the changes in real-time that you make in the code.
The ease to create responsive designs, and multi-monitor support for Windows are some of its other key highlights.
Adobe XD
Available for both Mac and Windows, XD is a powerful, vector-based tool that helps you create mockups & wireframes, and also supports prototyping animations.
It also allows a room for collaboration with designers who use Sketch by supporting opening and editing files from it.
Apart from a clean and intuitive interface, it also offers a variety of useful features such as 'Repeat Grid' for fast designing, auto-animation, and voice triggers. Good collaboration features, an array of plugins, tons of storage for your design files, and lots of integrations with other web services are some of the other key highlights.
Weebly
When it comes to user-friendly templates and e-commerce options, Weebly is hands-down one of the bests in this list.
It lets you set up your online store even with no coding experience, all thanks to its super easy drag-and-drop tools for site creation, and its build framework options.
The only shortfall it has to others is it has a limited number of themes available. However, it compensates it with clean and professional-looking designs that can also be personalized.
Also, these themes are all responsive to ensure the customized look & feel in mobile devices. Also, they have in-built features like SEO, analytics, and even posting ads directly to Facebook.
In its free version, there are many restrictions of features. In the paid version, you get your own domain and no ads.

Webflow
With its emphasis on 'smart codelessness', it allows you to get started with web design even with no coding experience. 
How?
First, all thanks to its drag and drop interface that lets you drop elements (text, images, etc.) onto a page using freely available templates.
Second, even if you choose 'I have no coding experience, it produces a very clean and well-written code, unlike many WYSIWYG editors. It's mainly because of Webflow's automation tool that creates the necessary HTML/CSS code for you. You can later use a panel on the right to make granular changes to individual elements
You can get a free demo of Webflow's features on its website. Also, in the free version, you can create up to 2 projects.

Bootstrap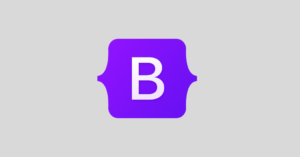 Bootstrap is one of the oldest & best platforms to design responsive, mobile-first websites.
Created by the engineering team at Twitter and now maintained by a team of developers at GitHub, Bootstrap is a free & open-source framework that allows you to use HTML and CSS templates for web-based content (forms, buttons, navigations, etc.). It also allows you to use Javascript plugins.
Some of its noteworthy features are a grid system, responsive breakpoints, and a large library of components that simplify coding a website.
The team has also put in the effort to document each & every feature along with the examples & suggestions for customization.
Amazing, isn't it?

Figma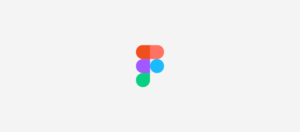 One of the latest entrants in the list, Figma has quickly gained its footing among professionals for website building and software designing.
Figma is a feature-loaded tool for interface design and prototyping. It also makes designing websites simple, all thanks to its intuitive, vector-based interface.
One thing that Figma does perhaps the best in this list is its collaborative, cloud-based approach. It allows multiple team members to edit a design simultaneously.
Clients can also comment on a particular element which saves them a lot of time. You can also simply copy-paste snippets to simplify the design curve.
Its free plan allows you to create up to 3 projects. Paid plan includes some advanced options, such as custom user permission.
Sketch
Did you know in the early 2010s, Sketch won a design award from Apple?
Sketch's uncluttered and intuitive interface simplifies the process of creating beautiful, high-fidelity mockups quickly & easily.
It also has a wide array of plugins and integrations that bring added power & ease of use.
Though, it has recently introduced some prototyping and collaboration features, it isn't adavnced as other tools in this list. 
Adobe Photoshop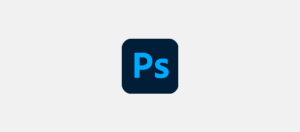 If you're looking for an all-powerful, do-it-all graphic design tool, look no further because Adobe Photoshop got it all & much more.
Available for both the Mac & Windows operating systems, it allows you access even if you're offline.
The tool was originally meant for photo editing, but it supports an array of use cases including interface design, video editing, and more while remaining true to its photo-editing use.
Since it's been in the market for decades, there are plenty of online tutorials available to learn it for free.
Also, because of its immense popularity and the vast array of tools & options, it is a bit more expensive than some other software.
Adobe Photoshop is available on a subscription basis, where each paid plan has a different set of apps and addons.
You can take Adobe's full Creative Suite too, in which you get access to Creative other apps like Adobe XD, Illustrator, Premiere Pro, and more.
Canva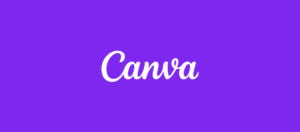 Popular among the marketers & bloggers, Canva offers an ease of creating graphics for social media posts, flyers, or business cards.
Since it's a web-based tool, all you need is a internet connection and you're good to go.
Some of the key highlights of the the tool are Thoudsands of templates, hundreds of design types, and drag-and-drop interface that allows you to create beautiful, high quality graphics.
In it's free pla, Canva offers over 8000 templates. 
Pro plans allows the access up to five people. It also comes with advanced features like export transparent PNGs and resizing a graphic for multiple use cases in a single click.
Gimp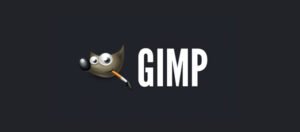 GIMP or GNU Image Manipulation Program, is a popular, open-source photo editor and a good alternative to Adobe Photoshop.
Available for Windows, Linux, and macOS, it facilitates an easy image editing & graphic creation.
Though the design is a bit dated, but lets not that decieve you. It is still capable of nearly everything that you can do in Adove Photoshop.
Conclusion
While there are many softwares available for design in the market, it's important for you to choose what's best for you based on the project requirements, your style, and the budget.
In this article, we have tried to define every software based on these aspects, so it's easy to make up your mind before buying one.