Get Website for Free
Online business is growing day by day, either its big or small every business needs a website. If you are a vendor who has offline store and sells clothes or cosmetics or any other products and you wish to also sell it online so as to grow your profit and sales then you need an e-commerce store, or if you a person who organizes events but fails to target audience than having a website is must as it will help clients to reach out to you very quickly.
Having a website is like a digital card to your business which not only allows users to know about your business but also create a trust factor in you and your business.
Big Question?
How to get a website with small budget or low budget?

How to make website with no prior knowledge of programming?
The Answer is very simple: Free Website Builder
Yes, now you can have your website for free which doesn't require any prior knowledge of programming languages or no need to take help from any other person.
So, if you are a beginner who wants to learn web development or a business owner who wants to make a website then this post is going to help you lot. Keep Reading ????
What is a website builder?
Website builders are easy to use website designing tool which is as easy to use as social media accounts.
They have inbuilt drag and drop features by which you can customize your website and make any kind of websites like business website, portfolio website, e-commerce web design and development, event website, real estate websites and much more. The list is endless!!
Before moving ahead, A tip for business owners. You need to have own domain and hosting to host a website on a server which you can get from GoDaddy, Milesweb, etc.
How to make free website:
There are basically two types of website builder available in the market.
The one who allows making the website with a trial period, i.e. for some days it offers free website and after the end of trial period it asks for subscription.
The one which offers both types of options like free and premium. In the free version, you are leverage to use all the basic feature of the website and its good at an initial stage and as soon as website start generating ROI you can move on to the paid version for better advancements.
Is it be a good option to create a dynamic website?
Well, the answer depends upon which type of website you want to design and which website builder you are using as in a free version, there are many features which you can't able to use.
Simple steps for making a free website:
Choose the appropriate website builder
First and foremost step is to choose on which website builder you want to make the website.
Setup free domain and hosting
Take a free domain and hosting from the website builder to host website.
Get started with customization of the website as per you need it to be.
There are many website builders to make a website so let's take a look at all of them.
WORDPRESS: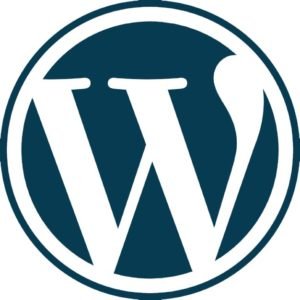 WordPress is one of the most popular and most used website builders across the globe. Its endless
features and ease of use make it one of the best CMS or website builder.
WordPress website advantages:
Easy to use:
The most attractive feature of using WordPress is it is very easy to use. Even a person with no
knowledge of programming and coding anyone can design and develop creative websites.
Responsive Design:
Responsive web design is very important as most of the user's access website using mobile devices.
Read more: Importance of Responsive Web Design
SEO(Search Engine Optimized)
SEO service is one of the most important and crucial factors when it comes to rank a website in Google.
WordPress website allows an SEO friendly website by enabling inbuilt SEO features which helps website
to boost rank in Google SERP.
Read More:  WordPress SEO Benefits

Check out How WordPress helps bloggers and website owners to develop their business.
WIX: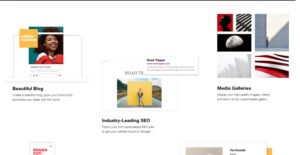 Wix is another very easy to use platform which enables designing creative websites very quick with
ZERO COST.  Wix offers free of cost website but only if you are using its own domain i.e.
website.wix.com and also offers limited functionalities. To avail the full use of wix it has premium plans
which you can check here.
Advantage of using wix website:
Templates:
Wix has many inbuilt templates, you can choose from a number of templates and customize it as well.
Security:
Wix offers great security to the website, it makes sure that the speed of the website is good i.e. website
loads faster along with providing security so as to protect from attackers.
Customer Support:
The customer support at wix is very helpful and hence guide where ever you need and stuck. If there is
any problem pursuing the website then they try to find out the fault and also to fix it as soon as
possible so as to make website running and properly working.
WEEBLY:
It allows drag and drops feature to make a website which makes it easy to use and customize the website.
You can drag the elements which you want to include, buttons need to add or any other feature
you want. Just simply Drag and Drop.
Advantages of WEEBLY:
Don't have much time to learn? Want to make a website really quick? Choose Weebly.
Backup:
Most of the times if we have website files in our system then there are chances of loosing it in case
the system gets formatted or any mishappening occurs but at weebly, there is a security of files and hence
prevents loss of data.
Work Get Autosaved:
One of the coolest features about Weebly is that whatever changes you make is being autosaved, so
even when a computer crashes or unevenly shut down then you don't need to worry as work will be
autosaved and can be continued from the point you left.
Final Words from MakeMaya:
Making a website from free website builders is never a good option if you are serious for your business as
it is not the property of your own, so it's better to hire a web design and development company and get
quality work is done.
Read More: Points to be taken care before hiring a creative web design company.